Season 2008
Original orchestral music was written by Lev Zemlinski for big circus orchestra led by Petr Dranovsky. The show was produced by circus staff director Oksana Druzhinina. The TV version is on air weekly, giving viewers a possibility to see their favorite TV stars in the role of circus artists. The composer's music is used also for some TV acts. The "live" version of the show is more stylish, based on early cinematography. In the opening of the show and at the finale the orchestra plays bourlesque march written especially for this season that reminds about early Soviet circus.
Season 2007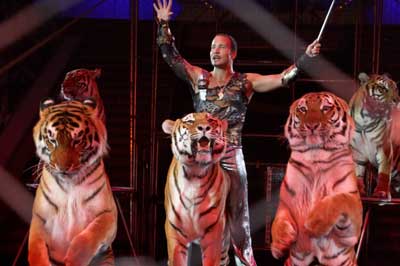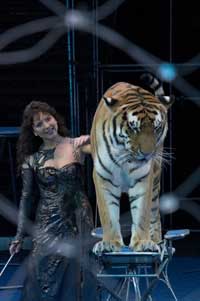 This year the show was produced by 1st TV channel and Nikulin Circus. The circus programme was directed by Oksana Druzhinina. The TV version will be broadcasted every Sunday evening during this season. Popular TV stars participate in circus acts, trying to compete with each other. At the end the winners of the contest will be announced on air. Big circus orchestra, conducted by Petr Dranovsky, plays the music written especially for this project.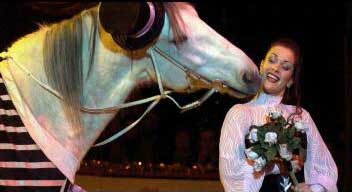 Season 2003
The programme"Along with the time" was created by circus director Oksana Druzhinina. Young artists, costumes in the "high tech" style, interesting stage design and up-to-date music.
Much more than usual attention was paid to the Big circus orchestra, which was placed at the large stage upon the forgang. Lev Zemlinski wrote original music and made several arrangements for the orchestra. Traditional wind instruments were combined with synthesizers, exotic drum loops and overdriven guitar. Both ordinary viewers and professionals were impressed by modern orchestra sound, so unusual for traditional Moscow circus.
Here you can find some demo recordings, made with sampler sounds. If you are interested in orchestra scores, please, refer to catalogue or scores page.